Blog
Galaxy Board
Get to know our ad format, Galaxy Board.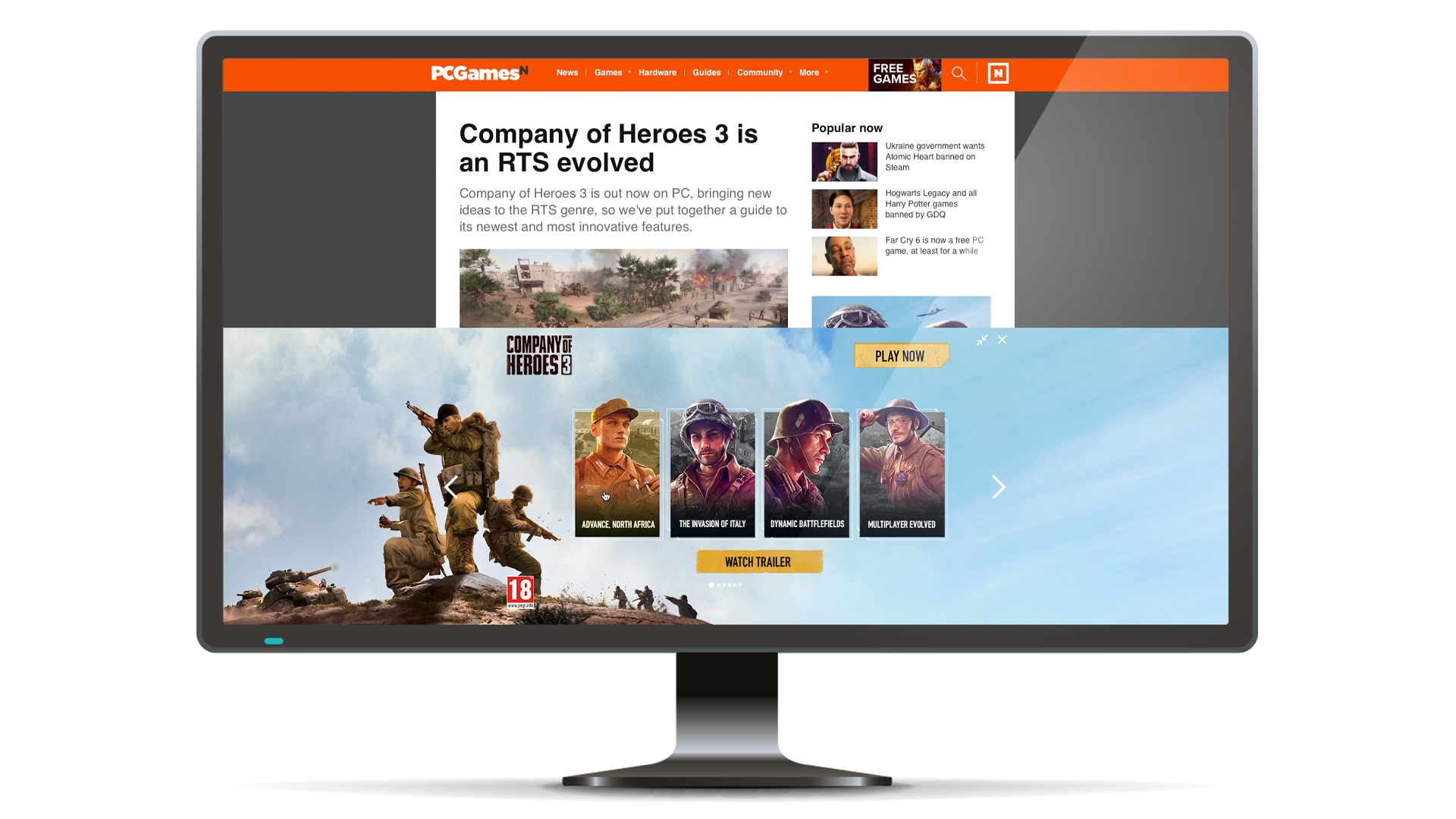 Galaxy Board is one of our ad formats here at Publisher Collective, meant to serve both advertisers and publishers with higher CPM and better audience engagement. When coupled with our creative core advertising, Galaxy Board can be an excellent option for advertisers looking to target an engaged audience, and publishers looking to increase their ad revenue.
When deciding if our Galaxy Board format is the right option for your website or your advertisement, it's important to keep the needs and interests of your audience in mind. We'll walk you through some of our favourite aspects of Galaxy Board in this blog.
Viewability
The Galaxy Board sits at the base of the page in a 970×250 format. Users can choose to minimise the advertisement or expand it to find out more about the product or service being advertised in an attractive, on-brand carousel. The Galaxy Board is one of our highest impact units, due to the increased dwell times and CPM over typical programmatic banner advertising.
The Galaxy Board can work with other companion ad formats to provide a cohesive, engaging ad experience for the user. At this time, Galaxy Board is only available for desktop. If you're looking to create or serve high-impact ads for mobile users, we offer our Astroboard ad format.
Engagement
When a user clicks on the Galaxy Board offering, an engagement box will expand with more details about the offered product. This could include video or static aspects, with click-through links that can take users to different product or information pages. It's a treasure trove of original content surrounding your product, targeted at our receptive gaming audience.
Galaxy Board provides more revenue opportunities for publishers with less impact to the users. It offers a seamless ad experience that highlights the best aspects of your product or service without any interruption to the user experience.
Key Points
Galaxy Board can even be used in tandem with the Astro Board to provide a greater ad experience. For advertisers, this means reaching even more engaged users from our gamer-rich audience. Galaxy Board can help you to spread buzz surrounding a new game release, by allowing users to delve deeper into the lore and gameplay you choose to feature.
For our publishers, users can be dazzled by an interactive ad campaign, specially designed by our core creative team. If you can already serve one of our other ad formats like Astro Board on your site, you can serve the Galaxy Board. Our core advertising campaigns are designed to be more targeted and more engaging than simple programmatic advertising, which means increased revenue for your website.
At Publisher Collective, we help publishers grow their websites, and advertisers reach their audience. If you're interested in finding out more on how we can help you reach your revenue goals, you can contact us here. Want to learn more about our different ad formats? Check out our rundown on Solar Skins.
We're always updating our blog with industry news and our favourite new toys and tools for partners. You can read our latest posts here.