Blog
Partner Spotlight: GameMaps
Each month we shout about one of our awesome partners. This month, we had a chat with new partner Game Maps about their innovative collection of interactive gaming maps.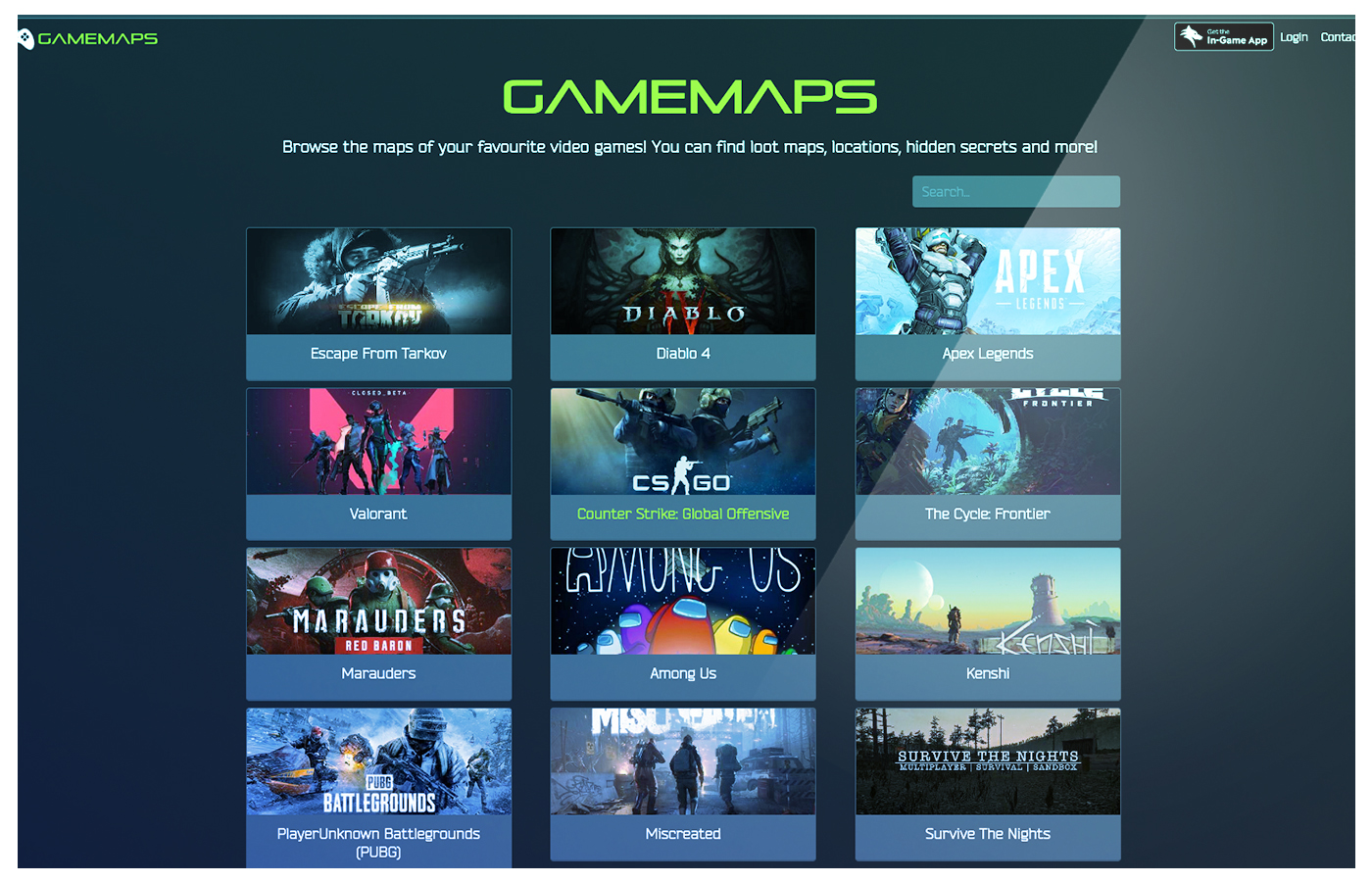 Video games have come a long way from Pong and Pac-Man. The sheer breadth of content that's going into gameplay today means true completionists might struggle to collect every achievement and item. That is, without the help of community websites and forums, that rely on megafans and dedicated players to populate their databases.
One website we love to refer back to and keep in eternally open tabs while gaming is GameMaps. We got to chat with GameMaps about their favorite features on their superb site.
How did you decide you wanted to start GameMaps?
Back when Escape From Tarkov Alpha was released, I used to check plain images posted on Reddit to get around the map and to seek information that would help me progress in the game. At the time, interactive maps were not as popular as they are now, and there was no comfortable way of checking these maps with features like zoom, tiled image, markers, etc. Also there were several images for different maps of the game, and a place to gather them all together didn't exist yet.
Within time, we built tools to help us process the content much faster and we evolved into an all-in-one map website supporting other games besides Tarkov.
How has your audience impacted your experience as a site owner and gamer?
Our audience has been extremely important for us, as many of the maps were suggested by the users. Initially, we used to get emails [asking] us to integrate the maps into our website from time to time. Now we're focusing on making this collaboration with the audience as easy as possible. With the new tools we introduced to registered users on our website, any gamer can suggest any game, map, marker, or quest for the website. They can do it interactively in the map itself while they play their favorite games.
What's one of your favorite aspects of managing your website?
Getting to see people share my website over the internet is the most rewarding experience.
What are you most proud of on your site?
We are a very small team and we are very proud that all the work we put into our technology is paying off. It allows us to maintain a map aggregator for multiple maps without having to manually do many of the steps that were necessary a long time ago.
We are also really proud of our suggestion system and we are starting to see many users using it. This allows us to meet the gamers' needs as soon as possible and we can really see the impact this makes, especially on our Overwolf App.
Do you have any advice for website owners who are just starting out?
Focus on improving your tooling to allow you to deliver more content with less effort. Also, websites and apps need a longer time to get going. Don't give up – keep collecting useful, quality content and users will find it.
If you're an existing partner who'd like to be featured in our Partner Spotlight, you can reach out to your Publisher Collective contact and express your interest. Want to get in on the action? Apply to become a partner here.