Blog
4 things to consider when creating a mission statement
If writing a mission statement feels like Mission Impossible, you've come to the right place.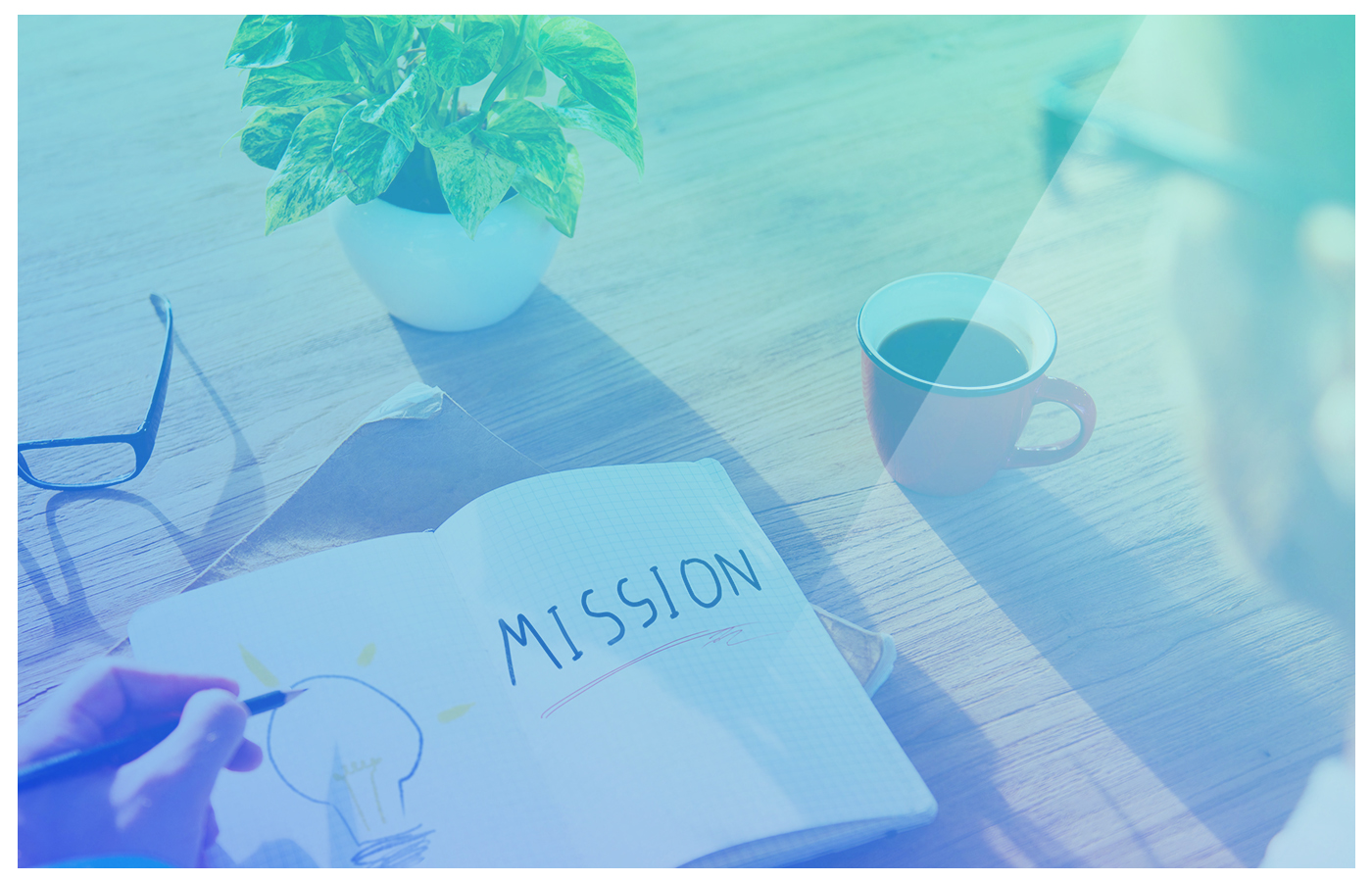 We'll help you craft a mission statement for your brand that reflects every aspect of your goal.
From figuring out the right schedule for an email newsletter to branding basics and social media strategy, our blog has got all the info you need to get your brand's new site off the ground.
All these aspects contribute to the overall connection between your brand and site, but the piece de resistance that will tie all these elements together is your mission statement. You'll use your mission statement both internally and externally, to showcase what your brand and site content is all about in terms of reach, goals, audience and history. Your mission statement should concisely say why you exist and what you're bringing to the table. It should differentiate you from your competition and can change or morph as your site grows. We'll tell you what to take into consideration in crafting your first mission statement.
Ask questions
Really take stock of your website and your audience. Our Head of US Creative Solutions, Jason Cipriano, recommends asking yourself a few questions to pinpoint your voice and mission. Some questions you can ask might be 'Who am I trying to reach with my content?' and 'Why am I creating this content for this audience?' or even 'What values do I want my content to evoke?'
Essentially, anyone reading your mission statement should be able to define exactly what you're doing and why you're doing it. If you work within a team, try drafting a few mission statements together to see if the view and impact of your site aligns with the rest of your staff. Work with your team to brainstorm different, concise ways to describe you and your brand.
Keep it current and short
You don't want to bog your readers down with a lot of fluffy language and unnecessary additions. You should try and keep your mission statement to one sentence, or at most, one paragraph.
Also, if the scope of your site or brand changes, you're going to want to update your mission statement. Say you start off as an Animal Crossing trading forum, but then you decide to branch out into other cozy games. Your mission statement should change to reflect this across all your website materials, so new users know just what's in store when they click on your page.
Talk about your site's values
Let's use a gaming news site as an example. What are the traditional values of a news platform that users have come to expect? Maybe users are looking for speed in reporting, or in-depth unbiased articles. So speed might be a value this site chooses to shout about, or integrity and honest reviewing. Consider what values you want your users to pick up on throughout their browsing experience.
Use this as a way to connect with your users. A really great thing about running a site for a more niche brand is that you'll probably have a lot of like-minded people within your audience. Think about what they expect of you, and find ways to meet that expectation. Read comments and keep your ear to the ground for what users are saying about your brand on social media or forums. Your mission statement should project assurance and expertise around your niche. It lets users know that your brand can be trusted, that they've come to the right place.
Don't be too vague
It might feel impossible to distil the complete unique experience of your brand into one measly sentence, but don't try to overstretch. To use another example, let's take a look at two mission statements for the same website, a fictional dice-roller and character name generator for tabletop RPGs.
We've created a tool to stretch the limits of human creativity and harness the power of chance through computed involvement and community engagement, in order to serve exploratory fictional campaigns.
Our site serves gamers in need of instant inspiration through name generation and an intuitive dice roller to keep the game going no matter where you are.
The second statement lets users know what the website does right away, and illustrates some of the site's values, like creativity and speed, as well as convenience. The first statement is too weighed down with clunky language to actually decipher what it is that the site does, which can turn users off. When in doubt, keep it simple.
Ask questions such as 'What does my site do for my brand audience?' and 'How does my brand offer a different perspective on my niche?'
Keep it current and short – would you read something that's longer than a sentence? Keep in mind that people are time poor and the use of certain language can be off putting.
Show off your values! What's your Unique Selling Point? How are you different? What are you trying to give the reader?
Be clear. Remember that you need to be the translator between what you do and the person you're speaking to, so keep it as simple as possible.
Once you've put together an excellent mission statement, how about a refresher on SEO? We've got some great content on our blog and on our DLCs page all about site maintenance and branding tips. If you're a branded site owner and you want to apply to join the Collective, you can click here!