Blog
Lessons learnt from Twitter's rebrand
Twitter's sudden pivot to X shocked its user base and spooked its advertisers. Now, almost two months on, what lessons have we learnt from Twitter's rebrand?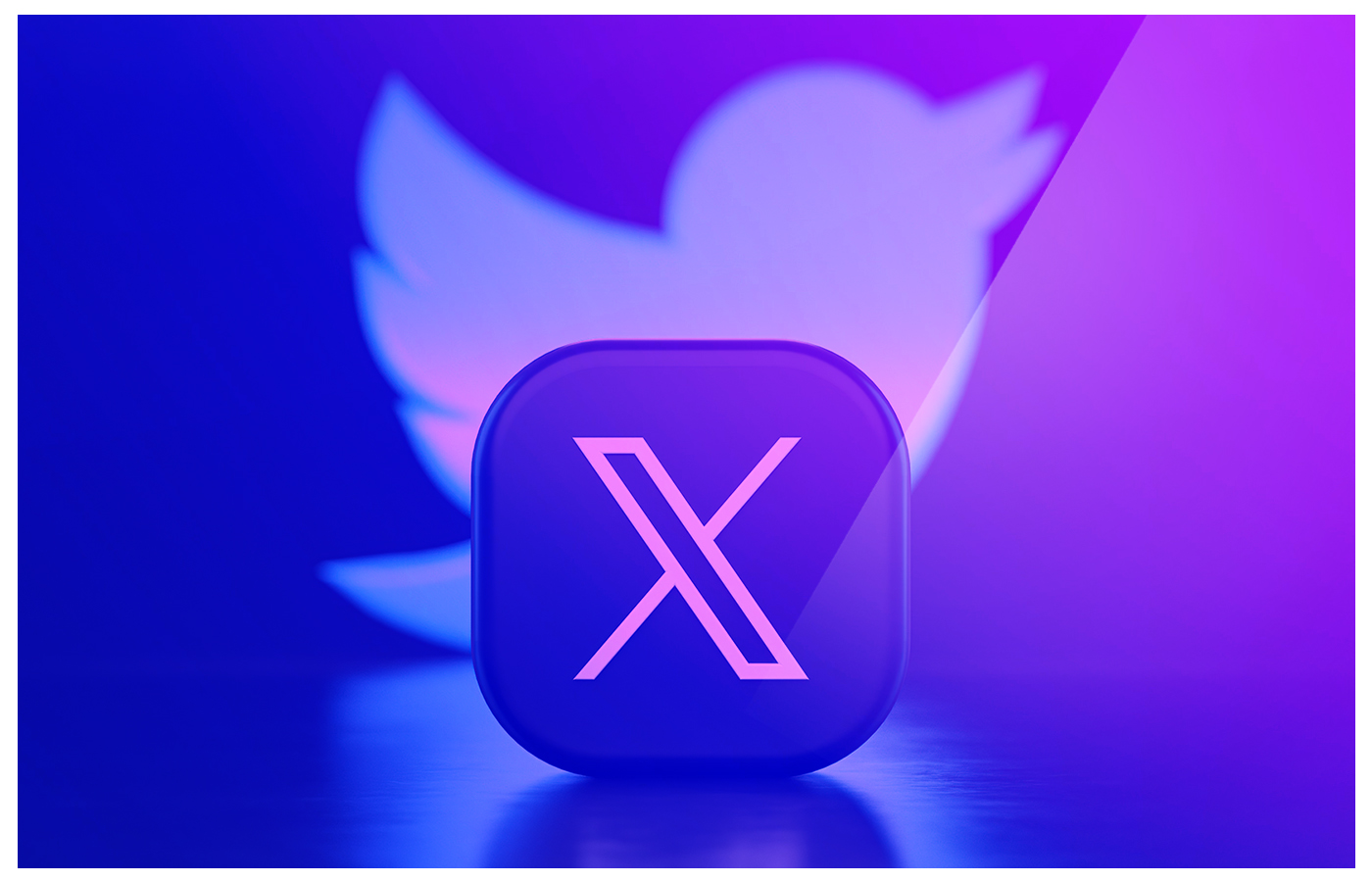 Social media behemoth, Twitter, began a controversial rebrand journey in late July. X was introduced to the world on July 23rd, prompting an outcry from long-time users. After finding the app and website plagued by strange programming errors and discontinuity, users and experts felt the rebrand may be the final nail in the coffin for new owner Elon Musk's X-periment. Some saw the rebrand as a fresh start, but the leadership wobble caused other tech titans to rush their Twitter lookalikes to market. Where Twitter was once the be-all, end-all social media platform that welcomed a wide user-base, competitors were able to crop up quickly and adopt some of the users fleeing X in the confusion.
Though we can look at Twitter's rebrand to X as a grand scale, drastic example of a rebrand gone awry, there's a lot to be said for brand recognition. As a keeper of your site's brand, you don't want to toss the baby out with the bathwater in your rebranding efforts. We'll tell you what we've learned and implemented from Twitter's strange scramble to rebrand.
What's in a name?
First off, a brand refresh is different from a rebranding. A brand refresh typically means subtle updates to the look, logo, or tagline of a product. The original Twitter logo, a blue bird, changed over time as the user base grew, until it was an instantly recognizable symbol of the company and platform. Twitter grew so much that the terms 'tweet' and 'tweeting' came into the common vernacular, a huge marker of Twitter's success as a brand.
By dashing the old Twitter name and logo in favor of the mysterious moniker, X, any brand recognition Twitter built up over the last 15 years has disappeared. Not to mention the innumerable changes that have occurred in quick succession across the platform, from introducing a subscription service, to implementing new features, then dissolving those same features after pushback, specifically the verification process.
User trust and advertiser confidence is crucial when it comes to sustaining a profitable social media site. Twitter's rebrand left users feeling a strange sense of sorrow and isolation, as well as left advertisers aimless and uncertain of future spending on the platform.
Continuity errors
Twitter's rebrand didn't stick the landing because there were still so many mentions of the old branding throughout the website, from the domain to the blog, to even the prompt for users to 'Tweet' instead of 'Post' as it was soon changed to. Even as of writing, there are articles on X's cookie policy that still refer to the site as 'Twitter.'
A complete overhaul of all company branding should have been put in place, ready for the company as a whole to move to X, or there should have been some solid scheduling to show both internal staff and users the pathway to the new branding.
Our own brand journey
Twitter's strange, storied rebrand brought our own brand journey to mind. Here's the steps we took in separating from our sister company, Network N Media.
Publisher Collective started life as part of Network N, and after many years of sitting underneath the same name, we realised we needed a change and to invest properly in what is now Publisher Collective.
To do this, we had to consider the following:
Re-establishing who our target market was.
Curating our mission and values.
Build logos and branding that would support and align with our parent company but that would also showcase us.
Build a tagline that represents who we are and what we do.
Create a defined campaign strategy to showcase to our current customers, partners, and clients who we now are and how we now see ourselves.
Crossing the I's and dotting the T's – anywhere Network N was mentioned, and it referred to us, we made sure we changed to our new name.
Considering the above points when re-branding takes time and care to get them right and continuity is key for your user base.
We want to help our partners build (and keep) their audience, so be sure to check out our blog for other tips on building your user base. If you're interested in becoming a part of the Collective, you can apply here.