Blog
Partner Spotlight: FUTWIZ
Each month we shout about one of our incredible partners. For September, we checked in with FUTWIZ in anticipation of the FIFAe Club World Cup.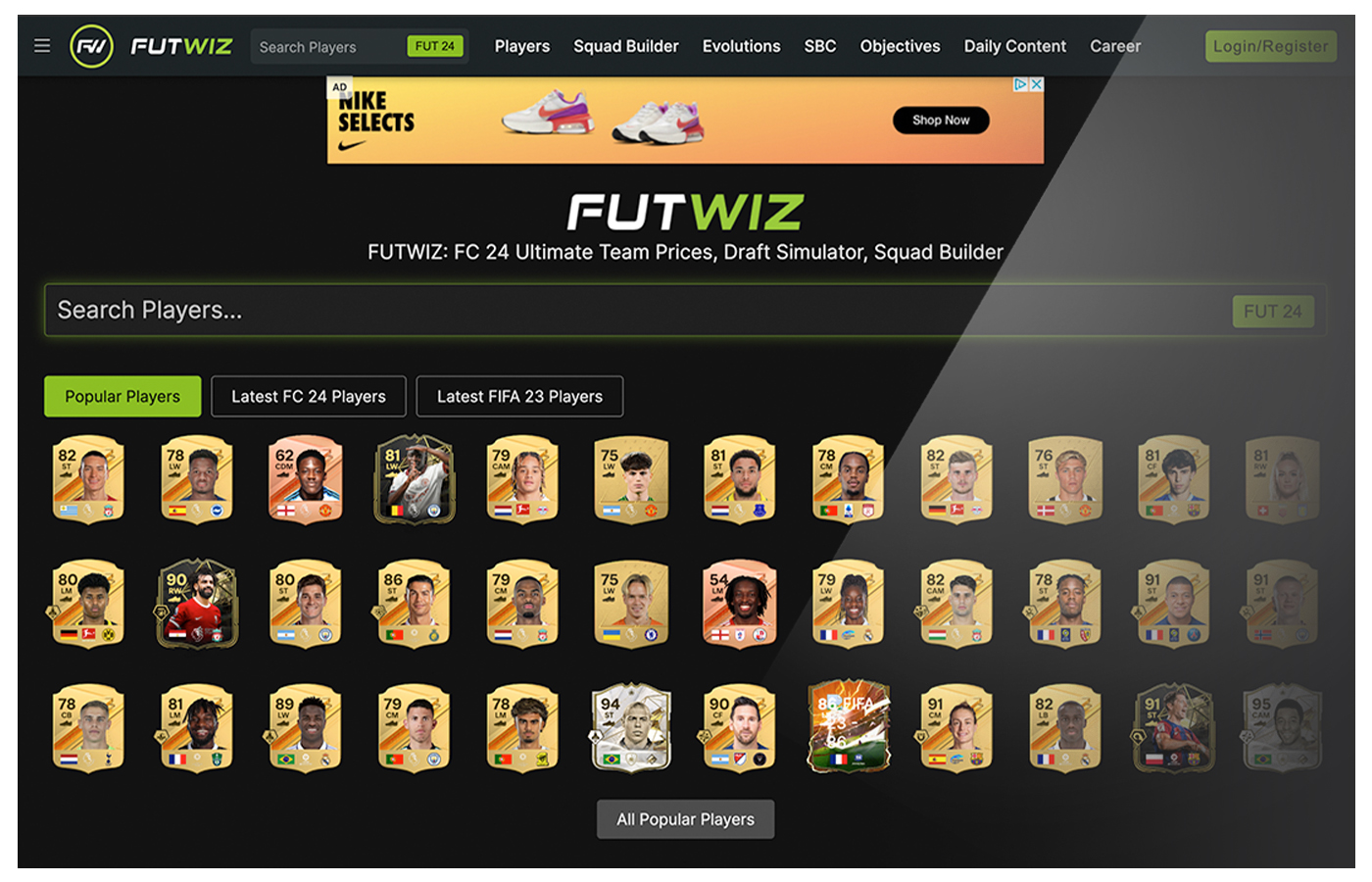 Esports is often used as a broad term to describe any form of multiplayer gaming within a competitive format. There are esports competitions for any game genre, from wacky first-person shooters to speed-running farmers. One of the most fervently followed esports tournaments of the year just took place – the FIFAe Club World Cup, and our partner FUTWIZ dribbled around the competition all the way to the semi-finals.
What drove you to create your website? Did you see a gap in the market as an eSports gamer?
"FUTWIZ was really just born out of a desire to create tools that we wanted to use ourselves, as massive Ultimate Team fans. When we launched it was clear very quickly that these were also things that the community as a whole wanted, and it went from there."
How has your audience impacted your experience as a site owner and gamer?
"Through the years it's been fantastic to engage and interact with our community, following football both in real life and in-game together. We've had some fantastic experiences – particularly through some of the World Cup campaigns which really bring our global audience together."
What's one of your favorite aspects of managing your website?
"Pretty much following on from the last question – community interaction. We love making things that other people love to use, and community engagement and feedback is always a fantastic feeling. At the end of the day building a business in an industry that you love is a dream, so we're very lucky to be in this position – though of course, it is a lot of hard work."
Tell us a little more about your team's journey to the FIFAe Club World Cup!
"We became the first team in history to make both World Cup grand finals in the same year, which is pretty crazy when you consider the number of players and teams competing, and particularly the caliber of those involved – whether it be top-tier esports organizations, some of the biggest football clubs in the world and even some teams owned and run by world-class footballers themselves.
"We qualified for the 2v2 Club World Cup online, going unbeaten throughout – knocking out some of the favorites on the way. Then it was onto the Gamers8 festival in Saudi Arabia for the finals, where we had the most unbelievable run (including the longest competitive penalty shootout in history) on our way to the finals – we recently produced a documentary on it which you can watch in full on YouTube.
"We followed that up by also making it to the 1v1 World Cup grand final – it was a very successful month and further confirmed our sport at the very top in the esport. Overall we ended the season the second-ranked organization in the entire world."
Do you have any advice for website owners who are just starting out?
"Community is key! Interact, engage, and get around your community – don't be afraid to get involved in discussion. Building something from scratch can take time so don't get disheartened if things are taking time to grow, with consistency and hard work anything is possible."
For more information about all of the incredible partners we work with, check them out here, and if you're an existing partner who'd like to be featured in our Partner Spotlight, you can reach out to your Publisher Collective contact and express your interest. Want to get in on the action? Apply to become a partner here.