Blog
International Podcast Day
On this International Podcast Day, we're looking at why they're so effective and how to monetize them.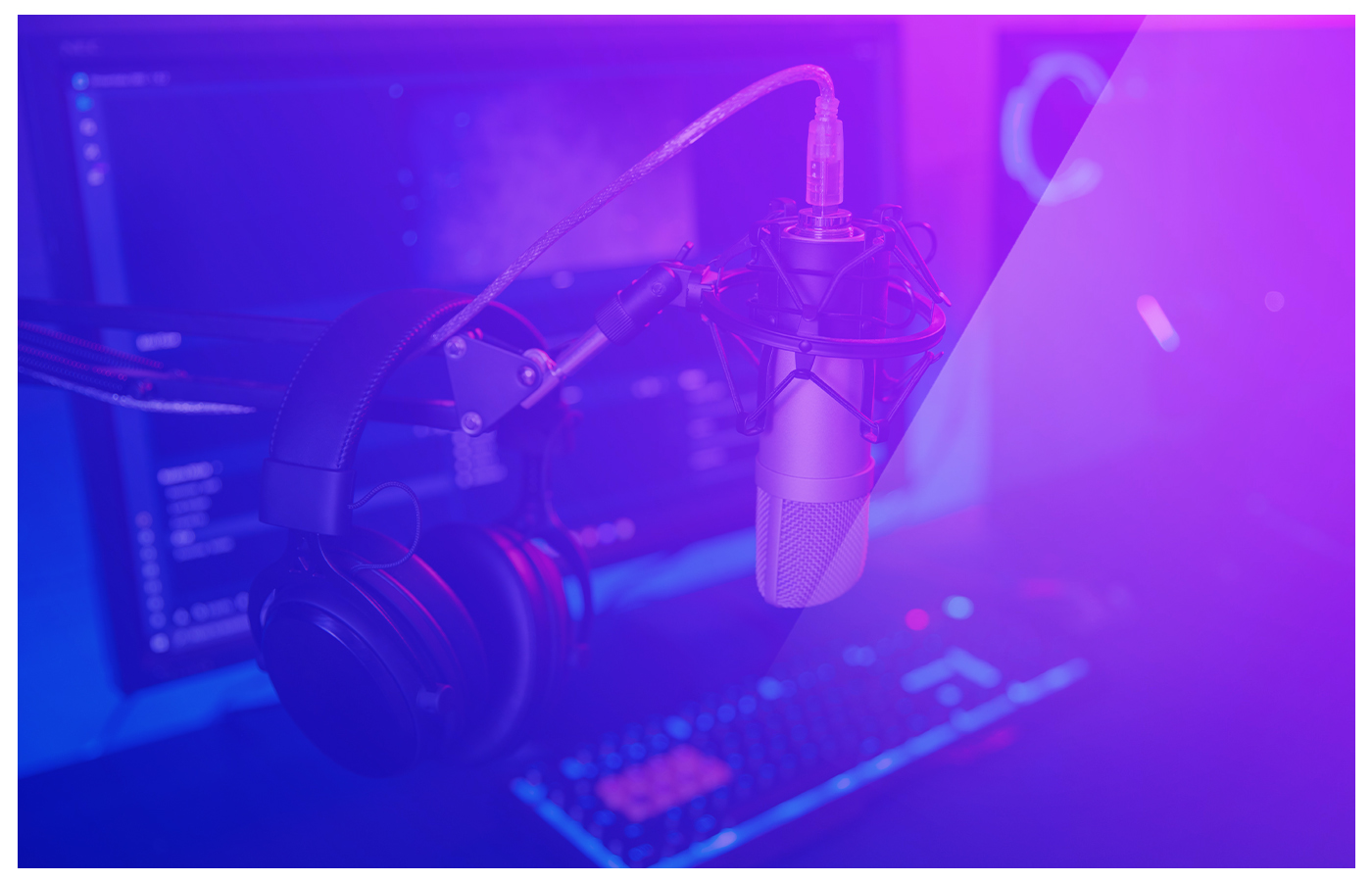 People love podcasts because of the variety of topics and the ease of use. It's easy to pop one on when out for a walk, or at the gym, or even with a quick coffee before work. Rather than listening to that same album you've had on repeat for a year, podcasts can offer depth, education and personal connections that can often resonate with a wide audience. All of which has led to their rise in popularity.
But, why are podcasts popular?
Well, let's be honest, podcasts are incredibly accessible. They not only entertain you, but they can enlighten you. They can start, and open new conversations and can often give you something to think about.
Whether you're looking to learn something new, keep up to date with a particular topic or just listen to your favourite gameplay, podcasts are an incredibly flexible form of entertainment, plus, they don't require visual attention.
We're so entrenched in visual media that sometimes a little break from looking at a screen is favourable! What's more, is that podcasts are able to fit seamlessly into our everyday lives. Whether you're on your commute, exercising, doing chores or you're one of these people who can listen to a podcast whilst working (I tip my hat to you), they're a great and versatile form of entertainment.
Why are podcasts so effective?
A huge appeal is that podcasts cover an ever-growing range of subjects and interests, and unlike traditional radio or TV, podcasts are on-demand. Giving you, the listener, the ability to consume content at your own pace and via a myriad of devices.
Having a good topic is one thing, but having a super engaging host or personality that will thoughtfully share their knowledge, experiences, and insights, often in an unscripted way, is even better.
When we listen to someone that showcases the above in a casual and authentic manner, it can make the listener feel like they're part of a genuine conversation. This can foster a sense of reliability and trustworthiness which can often be a stark contrast to highly polished media.
Due to this authenticity, reliability, and having groups of like-minded individuals all avidly interested in the same topic, the results are a sense of belonging, and therefore a loyal and dedicated fan base. Which in turn gives life to large communities of extremely engaged users.
There's also the small point that we shouldn't forget, most podcasts are free, and given the state of things currently, content that is free and good, is always a key factor.
Can podcasts contribute to your brand?
For sure! Podcasts are incredible for contributing to your overall brand, here are a few reasons why:
Positioning: Hosting a podcast in your specialized subject, or industry, can position you as an expert in your area. Regularly discussing topics related to your field can showcase your knowledge and insights, making you a trusted source of information, and as we've established, trustworthiness is hugely important.
Thought leadership: This is a huge buzzword, but it's true. A podcast will give you the space to share your unique perspectives, ideas, and opinions on current trends and issues within your industry and establish you as someone who drives conversations.
Increased visibility: Due to their flexible and accessible nature, a podcast's reach can be huge, and open you up to a global audience. As your podcast gains listeners and subscribers, it can increase your brand's visibility and reach far beyond your immediate network.
Networking and partnerships: Inviting guests onto your podcast can be an opportunity to network and build relationships with other specialists or like-minded individuals within your topic area. Collaboration is a great way to raise awareness of your brand.
Feedback loop: If you have good reach and strong engagement from your followers, your podcast can allow for listener feedback through comments, reviews, and social media interactions. Having access to this feedback can be invaluable for improving your products, services, or content.
Having a podcast that consistently delivers interesting content and engages with its audience and followers can elevate your brand's reputation, reach, and influence.
How can podcasts make money?
Starting a podcast is always a hugely fun project to get involved with, however, the time and effort that can often go into creating content that's consistently engaging can be overwhelming and consuming, if this isn't your main job.
So can you create money from a podcast in order to compensate the time and effort? Absolutely.
It goes without saying that the primary revenue stream for podcasters is advertising and sponsorships. If you've listened to a podcast, you'll have heard the dulcet tones of  'This podcast is sponsored by', and that is companies having their services or products promoted by the show or host. This can be based on a cost-per-thousand (CPM) model, whereby you earn a certain amount per thousand downloads or listens.
One of the easiest and most popular ways to earn money via your podcast, is by crowdfunding and donations. The dedicated fan-bases and communities we've mentioned can contribute a monthly donation in exchange for perks, shoutouts, exclusive content etc.
On the back of that, fans can also subscribe to premium content. This is often more exclusive or dedicated content, for example, bonus episodes, VIP interviews or even ad-free streaming.
Another option to consider is affiliate marketing. Podcasts can use their reach to promote affiliate products or services. These affiliate links are unique to you and your listeners, so every time a link is used, or a purchase is made, you can potentially earn commission. It's always good to make sure that the products you promote align with your listeners.
The last thing you want to do is upset the community you've spent time and effort building, and it's also worth noting that monetizing a podcast can take time.
As mentioned above, building solid content that is consistent and reliable is the first port of call for any podcast. As your listener base grows, you can explore these monetization options and see which best aligns with you.
If you have a website that you're looking to monetize, we at Publisher Collective can help. We support over 200+ games and entertainment sites in their monetization, let's see what we can do for you.