Blog
What to know about full-time site management
If you feel like you're ready to invest more time into your website, we've gathered some tips on how to set up your site for success.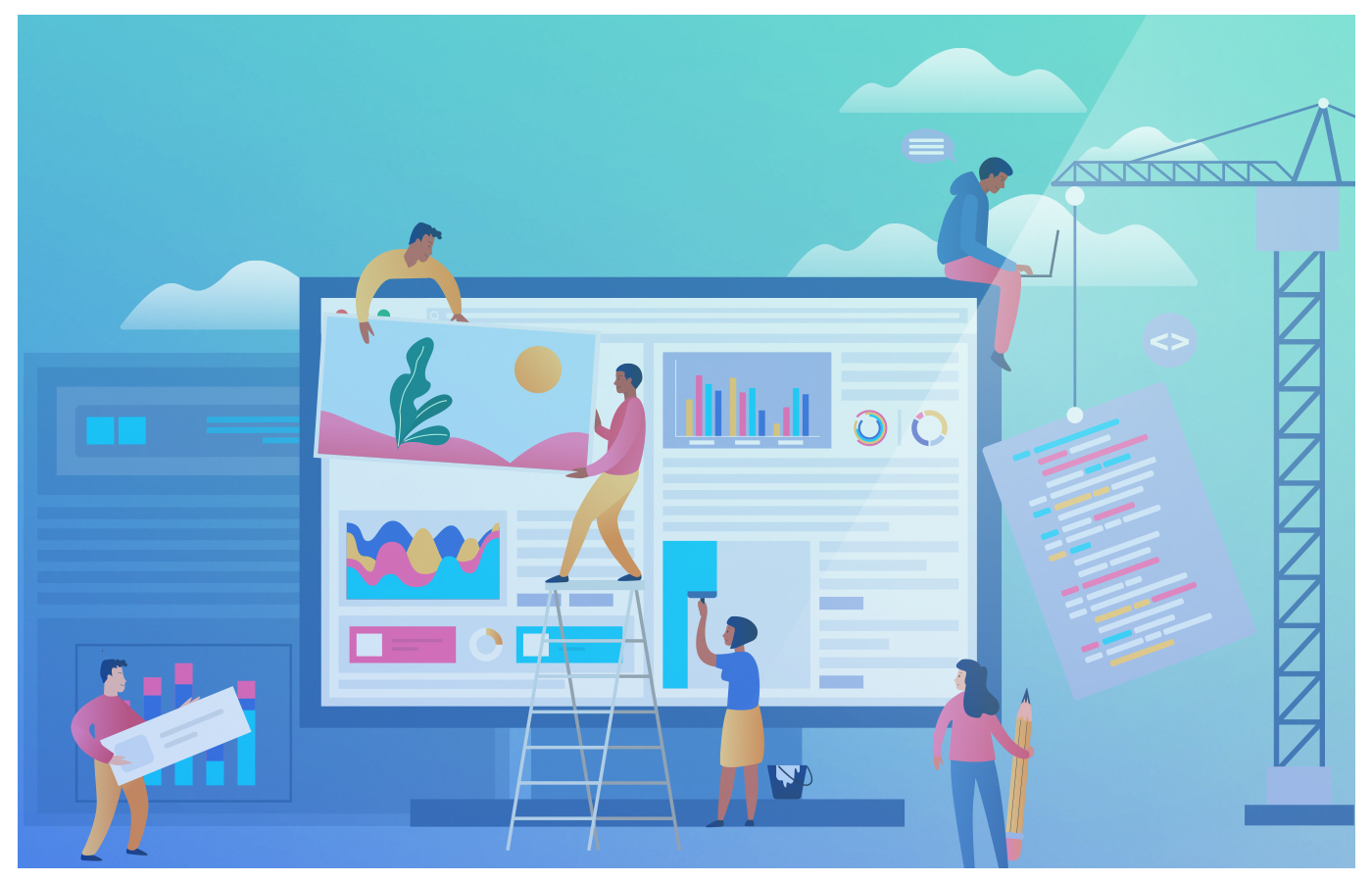 If you've clicked on this blog, you've likely already done the hard part – created a website. While there are tons of articles and posts about the beginning stages of building your site, there aren't many with advice on what to do now. What do you do when you can't quite crack that audience you've been after, or you've found that running a site part-time has become more of a full-time commitment?
Be realistic about the cost
With all the tools that exist to help build a website, it's easier than ever to whip up a one-pager. They can be used to advertise events like weddings or reunions, or advertise a person or their services (like a virtual CV). But when you start to go beyond the basics, the costs can ramp up.
You'll likely already have your domain name (depending on what you've chosen, this will likely be a $12-25 cost per year), but what if you want to add a bit more to your website's UX? If you're building your site from the ground up, you'll need to invest more time into the site's upkeep or feature updates. Not sure where to start? Maybe you pay for a developer to come in and help, or you spend time self-teaching. Do you take a web course? Even if it doesn't cost you any cash, it's still a knock on your valuable time.
Follow your audience
So, you've built the site and you're creating great content, but you can't seem to up your monthly users or page views. Lots of site owners only see a small trickle of activity at the start, and it can take years to build up a reliable readership. The sheer excess of content available to users can mean your site is one drop in a vast ocean of available information.
Think about where your audience is the most active. This is where you can branch out into social media. Your content can be an indicator of where you might find new users. If you have a really visually impactful subject driving your content (like a particular niche video game or hobby) you might gain some traction through Instagram, or by creating videos for YouTube or TikTok. Streaming has opened new avenues for finding users as well. You'll have to do a bit of your own grassroots marketing, but if you're proud of your site, shout about it wherever you can.
Patience is important
Some site owners never find their audience or see a penny of revenue from their content. It's hard to stick it out and keep creating when there's no payoff on the horizon, whether that's a monetary payout or an influx of users. It can be tempting to close out the domain after months of empty page views, but if it's something you're really passionate about, pace yourself.
Truly great websites can foster a strong community and build friendships, as well as create a tidy income for content creators and site owners. This won't happen overnight, but it's entirely possible it could happen eventually. Keep posting and creating. Backlink old blogs, and reply to comments and emails from users. It's not an easy thing to maintain, but if you cut your site off before it's had a chance to grow, you'll never see it flourish.
Site ownership can be full of pitfalls and unpredictable blockades. Let us take care of monetization. You can apply to join Publisher Collective here.