Blog
Partner Spotlight: Discord Bot List
Each month we shout about one of our incredible partners. For November, we caught up with Discord Bot List about their rise to the top using user feedback.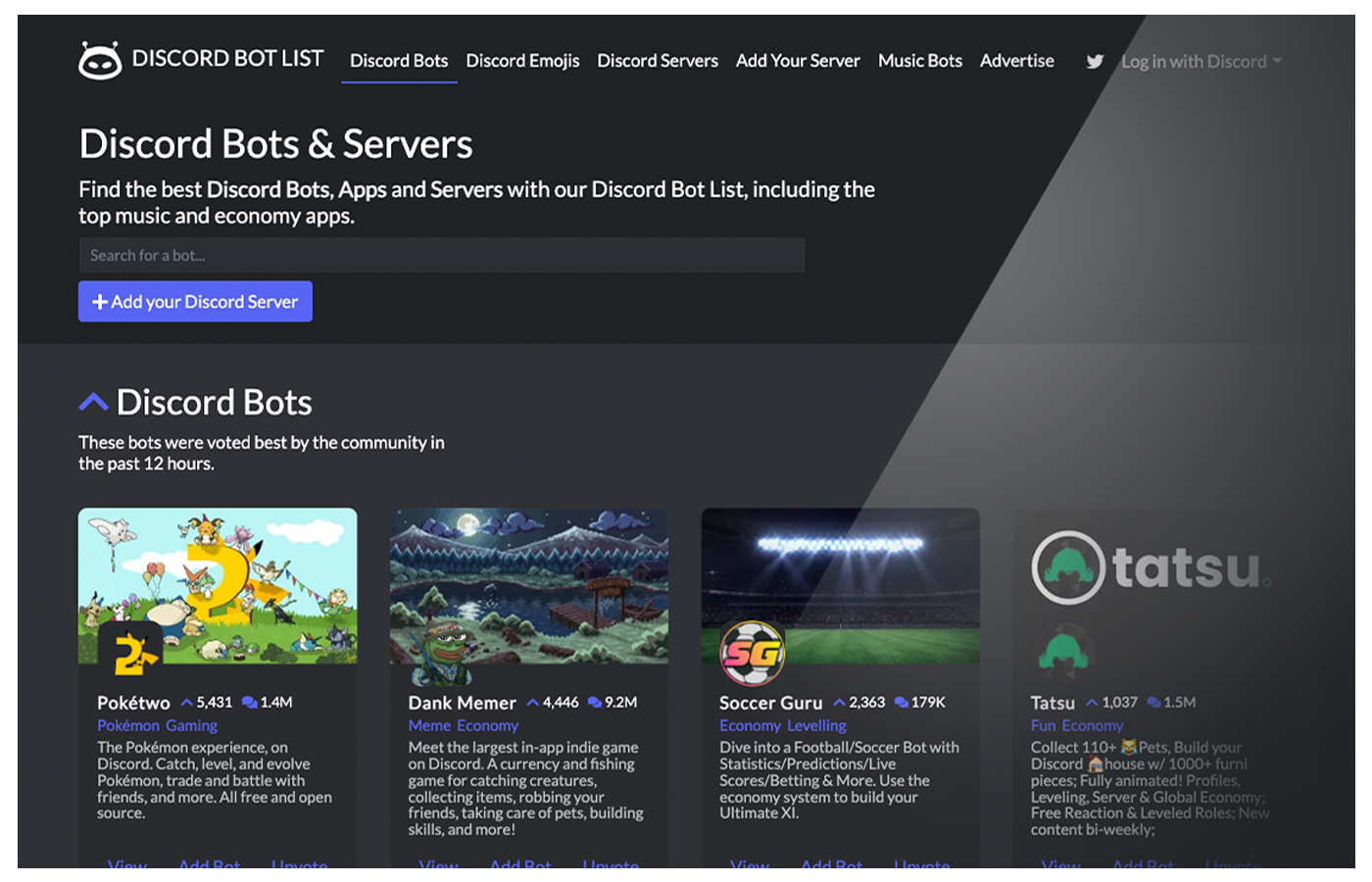 As of 2019, Discord boasted 19 million weekly active servers; online community hubs for fanatics to get together and discuss, create, and react to their favorite pastimes or obsessions. As the servers ballooned with users, mods turned to bots to help with welcoming new users and dispensing rules and guidelines. Then developers started creating bots to assist with organization, or provide fun new niche reactions, or operations to enrich servers.
How do mods or users parse through all the Discord bots available to find the ones best suited to their Discord experience? Enter Discord Bot List.
What drove you to create your website? Did you see a gap in the market for this type of website?
"I created discordbotlist.com as I was struggling to promote my own Discord bot on other websites. I asked other bot developers what they didn't like about the existing bot discovery ecosystem and then integrated it into the site, causing it to gauge interest quite quickly. We added extra features that our competitors don't have such as FAQ Pages and allowing developers to showcase a list of commands, creating a hub to find all information about users' favorite Discord bots."
How has your audience impacted your experience as a site owner/gamer?
"I have always been open to suggestions from all users of my site, as I believe it's important for the users to [have input on] how the site is run. Instead of pushing [users] to make changes to their products to fit the requirements, I change my site to meet theirs."
What's one of your favorite aspects of managing your website?
"When operating a large site where users need to gain an advantage over each other, such as the voting rewards system, you can expect to see a lot of cheating and abuse in the form of automated "farming", DDoS attacks, and social engineering. Tackling these issues has taught me a lot about data analysis and noticing trends in how users engage with the site compared to bad actors. I've done a lot of work behind the scenes to keep the site fair for all and take joy in playing cat and mouse around the clock to ensure a fair system where users can promote their product and engage with other products."
What are you most proud of in regards to your website?
"I am quite proud of how the site has grown from nothing to being in the top 30,000 websites globally simply due to listening to user feedback and tailoring the features of the site to the users' individual requests."
For more information about all of the incredible partners we work with, check them out here, and if you're an existing partner who'd like to be featured in our Partner Spotlight, you can reach out to your Publisher Collective contact and express your interest. We've written about Discord before and can read about starting your own community here. Want to get in on the action? Apply to become a partner here.